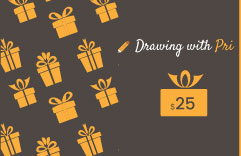 All gift cards are valid for products on this site only.
These gift cards are perfect for

a picky family member

staff or colleagues

sending associates a thank you 

Christmas gifts
This card will expire 24 months from the date of issue.
Gift Card
FAQ
Can a gift card be used more than once?
Yes, provided there is still a balance remaining on the card.
Can more than one gift card be used towards a purchase?
Yes. A customer can redeem another gift card during checkout.
Can a gift card be used to buy a gift card?
No, you can't use a gift card to buy another gift card.
Can a gift card be used to pay for shipping and taxes?
Yes, gift cards are applied to the final order total which includes shipping and taxes.
Can gift cards be used in conjunction with a discount code?
Yes, gift cards are a form of payment.